Are Spiritual Wedding Ceremonies Religious?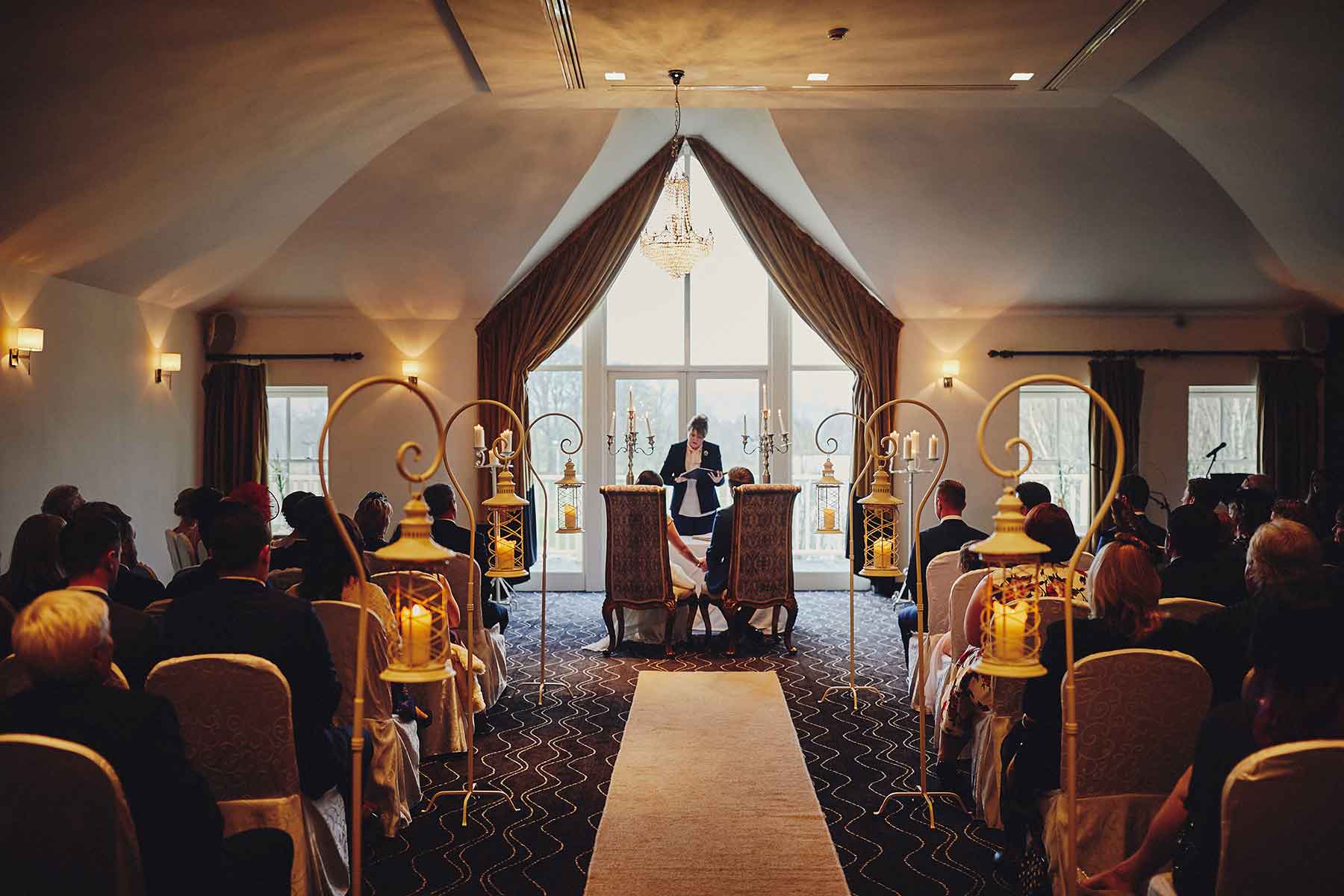 In the world today, couples are marrying in different ways than in the past. They are having spiritual weddings which are not religious because the couple does not share a faith or want to use one for their nuptials. Instead, they have the creative control over their ceremony that they want and in many cases, they use a government official to administer the nuptials for their marriage. This is becoming a popular way for couples to join together for a commitment that they make to each other for the rest of their lives.
Spiritual Weddings Do Not Follow The Normal Traditions 
Since they are free to develop their own plan of action when they marry in a spiritual wedding ceremony, the couple is not bound by the normal traditions that people usually see in religious and civil marriages. For this reason, the bride and the groom are excited to form their own type of wedding that is legally binding. With the government official taking part in only the nuptials, they are able to create their own type of ceremony specific to their likes and dislikes making it unusual and spectacular.
The Popularity Of Spiritual Weddings 
According to Wedding Wire, there are only 25% of marriages occurring in traditional religious ceremonies in the year 2019. People come up with all types of unique ways to start the beginnings of their lives together. There are no rules or traditions that they have to follow so they can get really imaginative and have a lot of fun when they are planning their ceremony. In order to make the marriage binding, they still need to have the official join them legally in a marriage bond. Here are some common ways to celebrate a spiritual wedding:
1. Special Vows – Many couples love to write their own special vows. This is commonplace in the wedding world today and a couple can make them as specific as they want to. Since they may also pick a special place for the ceremony that they both agree upon, the vows become even more personal and important. The special vows can be read allowed during the ceremony or just spoken to each other, it is all up to the bride and groom. Since the vows are personal and detailed, it gives a story of their meeting, their union, and their bond that they are creating.
2. Sand Ceremony – There are many couples that love the idea of a sand ceremony. They use two glasses filled with different colored sand. They continue to pour a little from both into a third glass that symbolizes their coming together and creating a common bond. It emphasizes that sand is strong and can withstand all types of weather and temperatures just like their marriage can.
3. A Wedding Tree – Planting a wedding tree is another fantastic way that couples are starting off their lives in a positive way. The tree symbolizes their union and they can watch it grow over the years. Picking a certain tree may have some personal feelings attached to it so the bride and groom will want to look into the different meanings that are associated with the different types of trees. They can also have a small wishing tree on their table and allow their guests to fill out forms that suggest different wishes for them.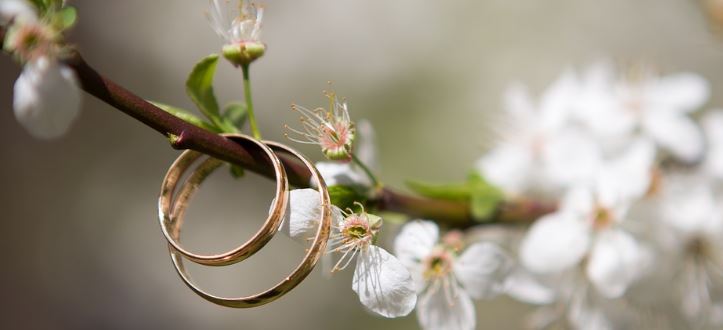 4. Handfasting – This is what couples do with tying the knot by using a ribbon to bond the bride and the groom's hands together to symbolize their wedding bond to each other. Couples can get really creative when choosing the style, size, and color of the ribbon and it makes for an excellent way to celebrate each year of their wedded bliss on their anniversaries where they can practice this again. There are couples that have used a rope from their sailboat as the ribbon, braids of ribbons tied together, and other types of ingenious ways to show their bond of love and commitment for each other.
5. Food And Drink – When couples decide to use food and drink in their spiritual wedding ceremony, they can use foods that represent a way to feed and nurture each other all the way through their united lives. The official can make an announcement of the food and drinks that they decide to share. It can be as simple as hamburgers and beer to extravagant meals and specialty drinks to celebrate each of their cultures. A seafood feast with cocktails or a taco dinner with Tequila were been used in spiritual ceremonies before. The food can be catered or homemade, simple or extravagant, and inexpensive or costly. The most important factor is the ability to agree on what they will be serving at their ceremony. Since guests will love whatever the couple wishes to share, they can get imaginative with what they offer.
Spiritual Wedding Ceremonies Allow For Individuality 
With the spiritual wedding ceremonies, there is an emphasis on individuality that joins together the couple in an intricate marriage bond. Since they come together as a whole, the official and their guests are able to witness their love and commitment for one another as they make their vows are known and their marriage bond official. By having special intimate touches that add a luster to their wedding ceremony, couples are extremely pleased with the options that they have available.
The common use of spiritual weddings is growing in popularity. Couples love that they have many choices for how their ceremony will occur. Since this offers them an even more personal touch to add to their union, they find that it is both creative and economical to proceed with along the spiritual wedding ceremony avenue. Having full control over what happens in their nuptials, allows them to be as creative as they would like with a lot of personal touches that mean so much to the couple. Their weddings are legally binding and recognized but they are not religious or based on faith for their vows and traditions.